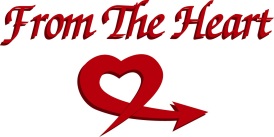 FROM THE HEART GRANTS FUNDING TO GO
TO 19 LOCAL NON-PROFITS. 'Thank you guys!'
By Bette and Ed Sharpe - Glendale Daily Planet
NOTE - A video of this entire event can be found
on the Glendale Daily Planet's FACEBOOK PAGE
https://www.facebook.com/pages/Glendale-Daily-Planet/164783023548721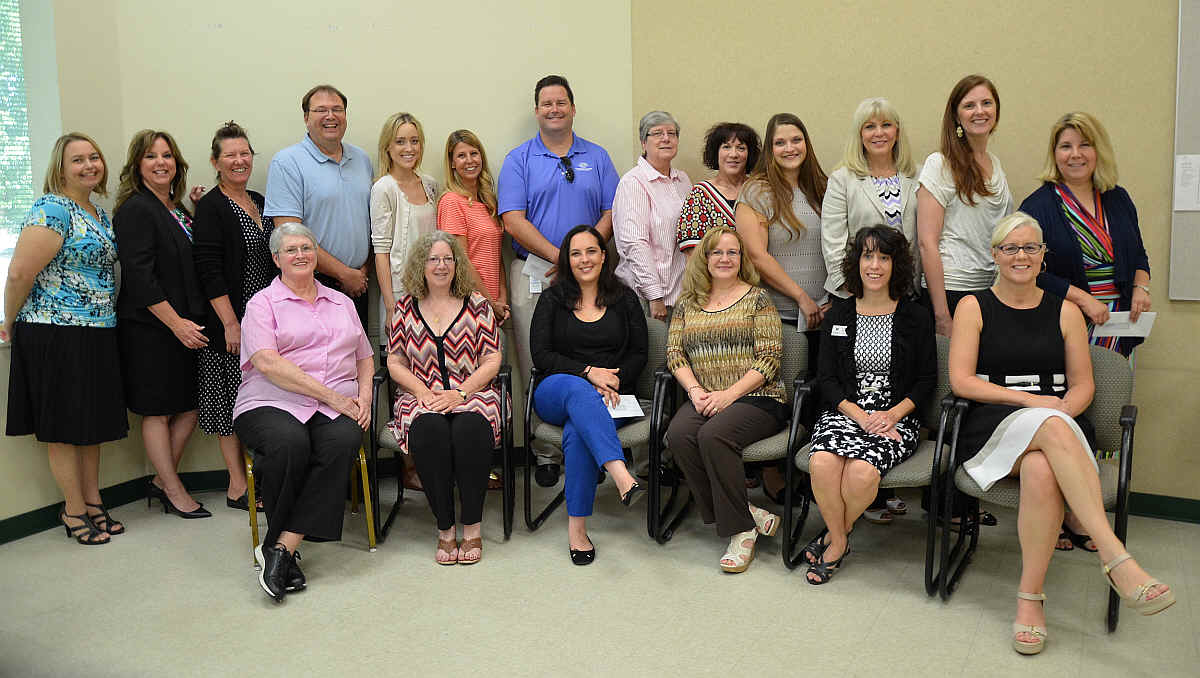 Bette Sharpe/Glendale Daily Planet no. 4365.
Wednesday , June 17, 2015, Nineteen local non-profit agencies received $200,000 in grants from Glendale's From The Heart program which provides emergency and essential services to the city's most vulnerable residents.
The grant funds will be used in a variety of ways, from providing home-delivered meals and home medical equipment to the frail and elderly to providing emergency programs for victims of domestic violence and abuse. The From The Heart program enables residents and businesses to add $2 to their city utility bills each month. In addition, the Gila River Indian Community donated $75,000 towards this year's grant funding.
Ed Sharpe/Glendale Daily Planet no. DSC 9776.
The From the Heart program in Glendale was started by Mary Ann Lavine back in 1997
when was on the Glendale Community Council. She modeled the program on Tempe's
program. The program in Glendale found a strong champion in Elaine Scruggs who was
mayor at the time.
"Through the generosity of Glendale residents and a grant from the Gila River Indian Community, From The Heart has disseminated $200,000 back to our community," said Mayor Jerry Weiers. "The great thing about From The Heart is that every dollar donated goes toward helping Glendale residents who truly have needs."
This year the city of Glendale was able to provide St. Mary's Food Bank and St. Vincent De Paul with $17,500; Arizona YWCA, Alzheimer's Association, Hospice of the Valley, A New Leaf Inc., CASS and Phoenix Gospel Mission were each awarded $15,000. In addition, the Back to School Clothing Drive received an $8,000 grant; while, Boys and Girls Clubs, Duet, Jewish Family and Children's Services, The Salvation Army, Teen Lifeline and The American Red Cross were each awarded $7,500; Maggie's Place and Chrysalis were each granted $5,000 grants. Finally, the Southwest Lending Closest received $4,500.
"From providing emergency food boxes to helping those impacted by the devastating effects of Alzheimer's disease, to making sure each child has what they need for school, the From The Heart program supports so many people throughout our city," Weiers said.
Money collected from the city utility bill donation program is distributed to local social service agencies through a grant application and selection process. To receive funding agencies must provide services to Glendale residents that addresses urgent needs, strengthens families and promotes the positive development of youth. Since From The Heart began in 1997, more than $2.5 million has been collected and distributed to non-profit agencies serving the community.
Individuals or businesses wishing to contribute to the program can mail a check or money order made out to "From The Heart" in any dollar amount to: From The Heart, Customer Service Office, City of Glendale, 5850 W Glendale Ave. Glendale, AZ 85301. All donations are tax deductible.
New this year, each representative was able to give a short description of what their organization does. It is of no surprise to anyone there that the need for services is great and is very much appreciated.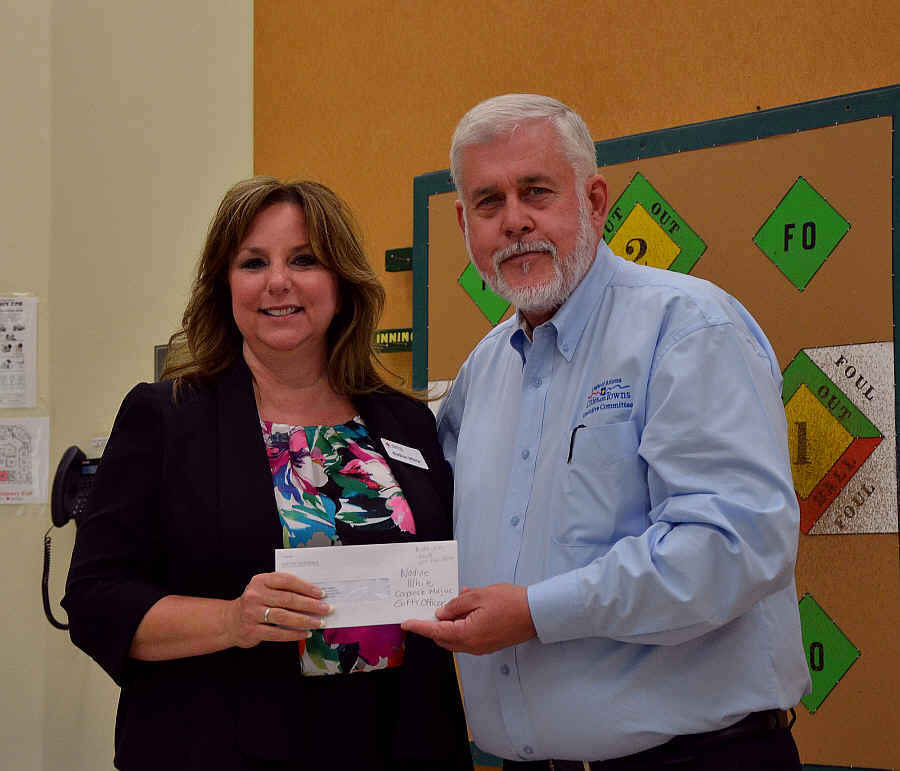 Bette Sharpe/Glendale Daily Planet no. 4208.
Nadine White with the American Red Cross received a grant from Glendale's From The Heart, on Wednesday, June 17, 2-15. One focus of Nadine's organization is the Home Fire Preparedness Campaign. The Red Cross along with volunteers will canvass neighborhoods with a high risk of home fires and talk about fire safety and disaster preparation, creating an escape plan and installing smoke alarms inside households. The goal of the campaign is to reduce injury and death by 25% over a five year period.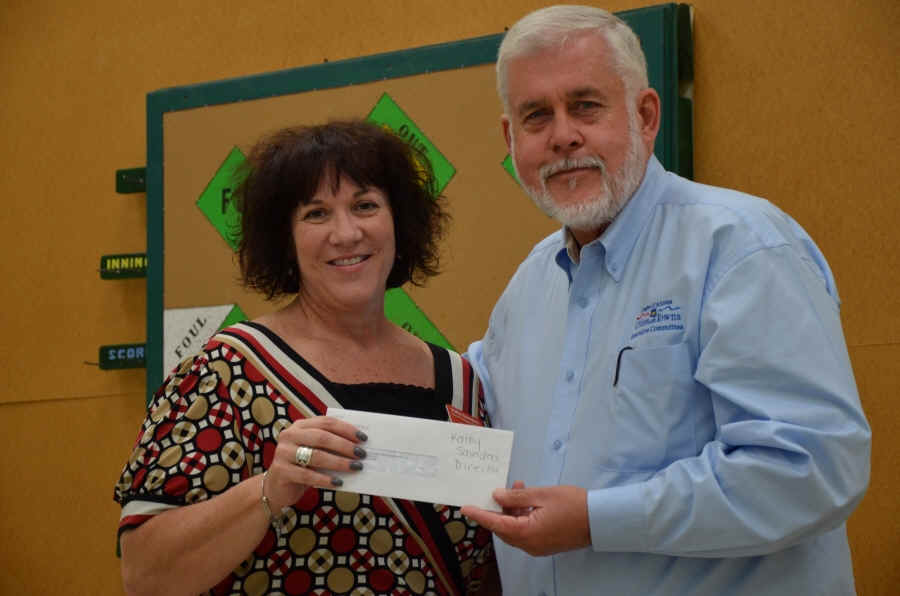 Bette Sharpe/Glendale Daily Planet no. 4217.
Kathy Saunder, Senior Programs Director, Arizona YMCA and Glendale Mayor Weiers.
"Thank you guys." Hot meals are prepared, in Glendale, for an estimated 90,000 Glendale residents and about 56,000 of those meals are for the home bound.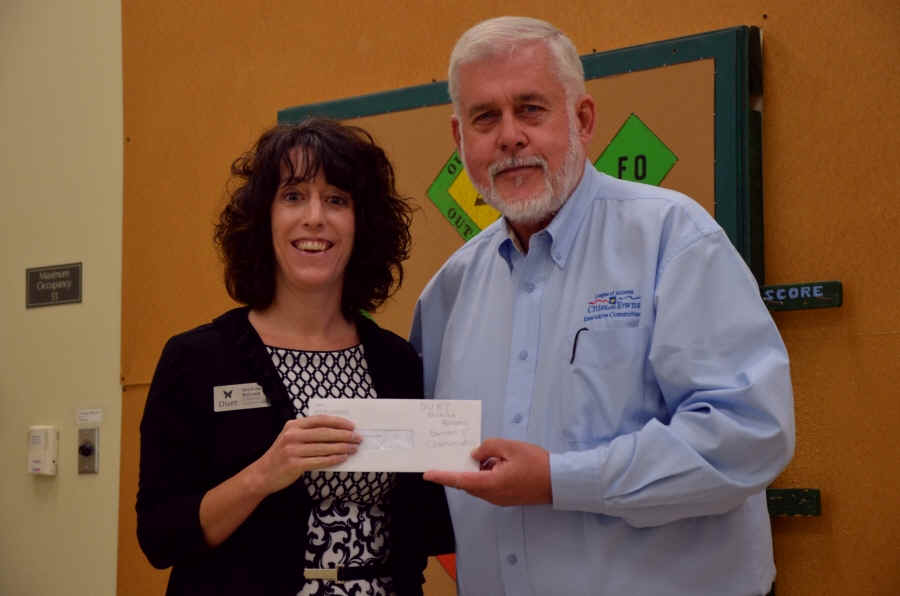 Bette Sharpe/Glendale Daily Planet no. 4264.
Nichole Barnes, Duet, and Glendale Mayor Jerry Weiers on Wednesday, June 17, 2015 at the annual From the Heart disbursing of funds.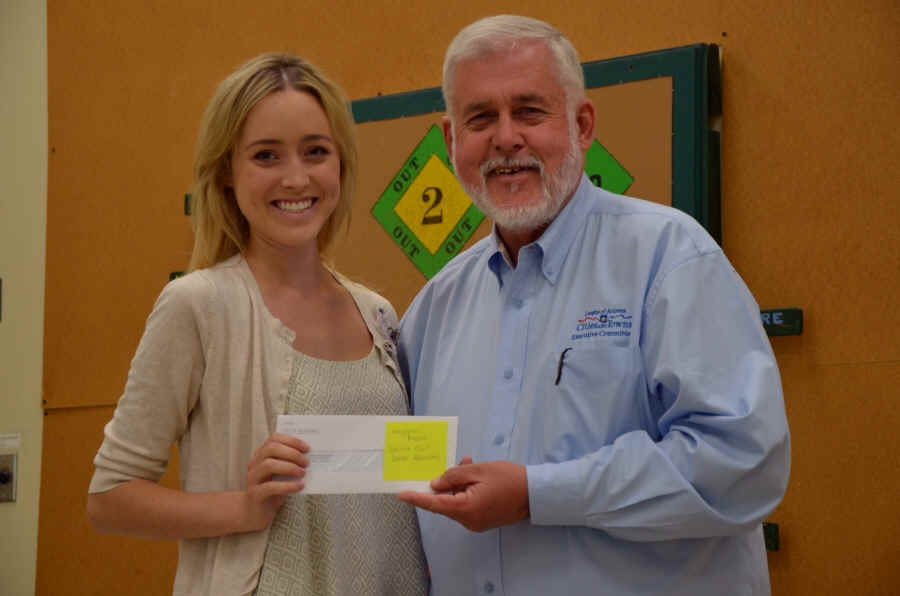 Bette Sharpe/Glendale Daily Planet no. 4279.
Lauel Coil, Donor Relations Maggie's Place is holding the From the Heart grant check Glendale Mayor Jerry Weiers presented to Maggie's Place on Wednesday, June 17, 2015 at the Glendale Adult Center.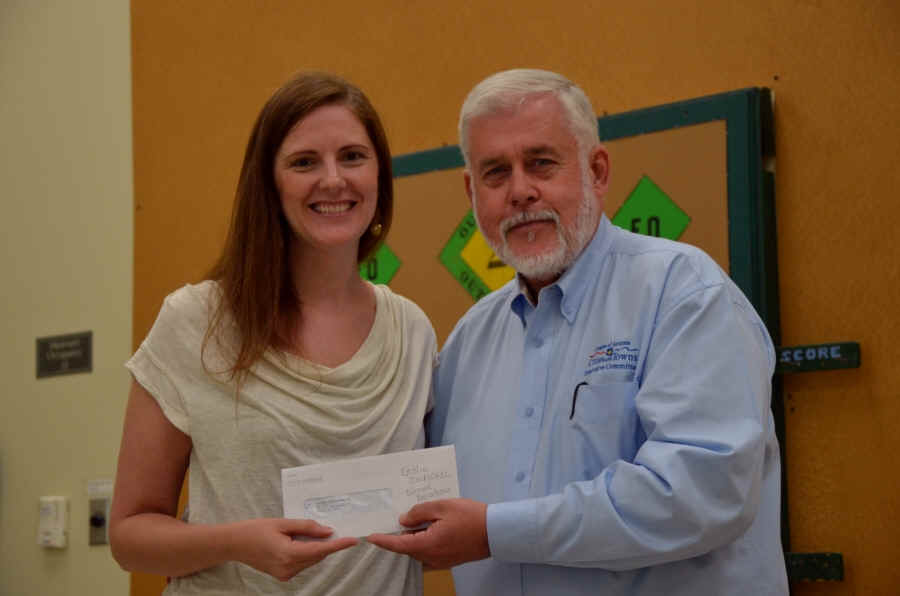 Bette Sharpe/Glendale Daily Planet no. 4242.
Leslie Zschokke, CASS, also known as Central Arizona Shelter Services, and "our job is to end homeless in Central Arizona." A big job, but "I can tell you we are helping about 11,000 people every year to end their homeless through our services." Two of the most valuable populations for homelessness are youth (ages 14-24) and veterans. CASS has fast track programs that may assist both groups.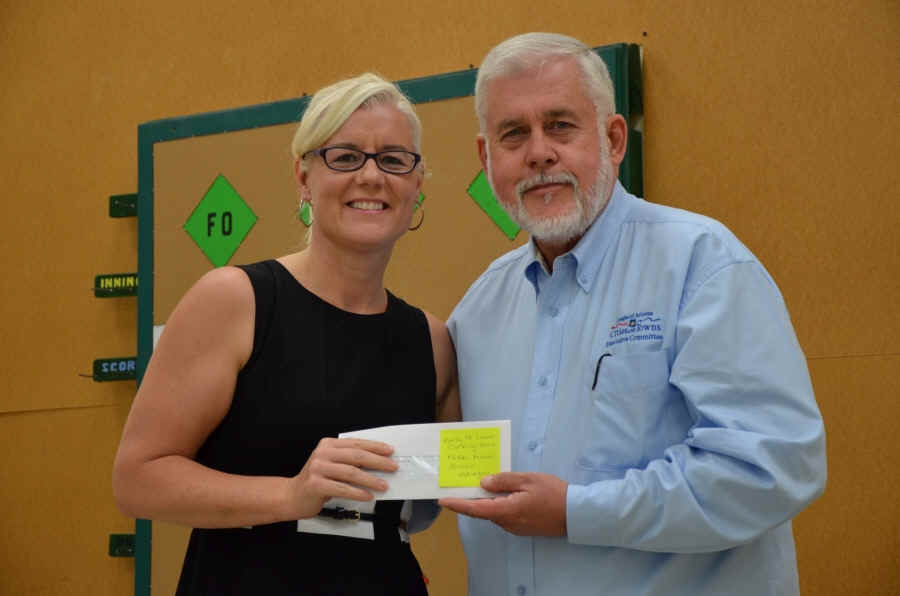 Bette Sharpe/Glendale Daily Planet no. 4225.
Nikki Fisher, Back to School Clothing Drive and Mayor Weiers hold a check for $8,000. The grant is from, From the Heart.
Organizations (in alphabetical order) - Grant
A New Leaf, Inc. $15,000.00
Alzheimer's Association $15,000.00
American Red Cross $7,500.00
Arizona YWCA $15,000.00
Back to School Clothing Drive $8,000.00
Boys and Girls Clubs $7,500.00
CASS $15,000.00
Chrysalis $5,000.00
Duet $7,500.00
Hospice of the Valley $15,000.00
Jewish Family and Children's Services $7,500.00
Maggie's Place $5,000.00
Phoenix Gospel Mission $15,000.00
Southwest Lending Closet $4,500.00
St. Mary's food Bank $17,500.00
St. Vincent De Paul $17,500.00
Teen Lifeline $7,500.00
The Salvation Army –Territorial Headquarters $15,000.00
Young Life 15,000.00
Total for Distribution $200,000.00
NOTE - A video of this entire event can be found
on the Glendale Daily Planet's FACEBOOK PAGE
https://www.facebook.com/pages/Glendale-Daily-Planet/164783023548721