"Who Let The Dogs Out!"
The "Dog Days of Summer" are here and they all came to Papa Ed's Ice Cream for Frosty Paws!
The frozen treat for dogs was the special during Friday Nite Lights on Aug. 21, 2009.
Our four legged friends enjoyed the cool treats and fun was had by all!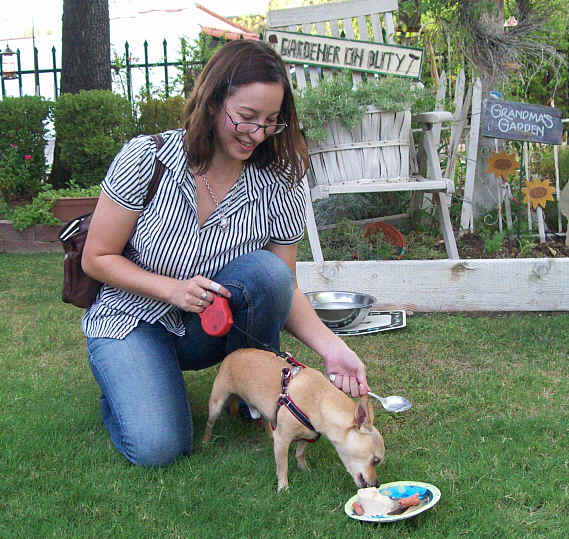 Jessica From then Glendale Visitor Center sets Tortia up for some cool
indulgence of 'Frosty Paws' on a summer evening!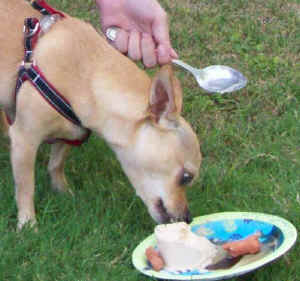 Click on photo for Tortia close up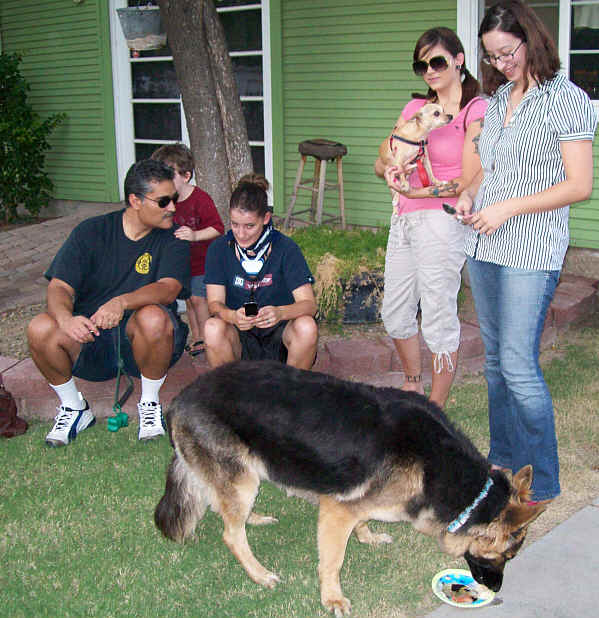 Hector, Ally and Tiffany look on as Jessica enjoys watching German shepherd Elke indulging in a ' Frosty Paws' frozen treat Chihuahua Tortia is in the arms of Tiffany.
Papa Ed's Ice Cream 7146-B N. 58th Ave. - Glendale, Arizona