| | |
| --- | --- |
| Ed Sharpe | |
Glendale AZ: Ed Sharpe director of CouryGraph Productions, who oversees The Glendale Daily Planet - KKAT Streaming TV, Glendale Arizona's own homegrown Internet video news source; is the recipient of a Platinum AVA Award from the 2008 AVA Awards Competition.
The award was given for CouryGraph Productions video Catlin Court Historic Home Tour Sampler 2008, which was narrated by Journalist Ed Sharpe and homeowners Tim Quinn and Bud Zomok.
Catlin Court, which began in 1914, was one of the earliest, fashionable neighborhoods in the township of Glendale. Many of the former mayors, wealthy merchants, doctors, reverends, builders and educators lived in these homes. Through the work of Tim Quinn and Bud Zomok, and other proud homeowners, this neighborhood is quickly becoming a sought after address once again.

Bud and Marci Zomok's home - Photo from Catlin Court Homeowners website.
Bud Zomok works as the Arizona Division Manager at Advantage Nurse Staffing when he is not busy on his and Marci's Labor of love, their house in Catlin Court.
Historic building are not a new thing for Bud Zomok as he is the Chair of the Arizona Historic Preservation Commission and Secretary Treasurer of Historic Catlin Court Property Owners Association.

Bud and Marci's House - Frame pull from video
Tim Quinn, who has an eye for the art and unique, works in the engineering department for the City of Glendale. Quinn is involved in the creative and artistic construction projects such as the alley-scaping that took place in Catlin Court and re re-work and re-design of Murphy park in downtown Glendale.
Tim Quinn has been a significant and driving influence in the improvement of Catlin Court over the past few years. He moved to Catlin Court in 2002 and worked to restore his historic home gaining the admiration of neighbors and even national recognition through HGTV filming of his home.

In addition, Quinn and others aided in bringing the entire neighborhood together to accomplish projects ranging from clean-up drives to obtaining grants for restoration of properties.

Commenting on CouryGraph Productions award, Tim Quinn said, "Your video profile on the Home Tour has proved invaluable as a tool in the Catlin Court District's efforts to bring knowledge of our neighborhood to a broader segment of the public. I am appreciative of your skills in capturing the very essence of my home."

Quinn Continued, "On behalf of myself and the entire Catlin Court Community thanks for the coverage of the 2008 Home Tour; you've skillfully captured what makes the area special to us and presented it in a manner that allows the public at large to understand what embodies "Catlin Court" ………….. Thanks again for your time and talent"
Bud Zomok commented "Ed's done it again... Turned a quiet time into something special!
Ed Sharpe stated, "Our office is in the commercial section of Catlin Court Historic District and seeing the residents taking such active steps to revitalize this area is heart-warming!" Sharpe continued, "I have seen many of these houses go from Hovel to restored Paradises... it makes ones heart happy to see life brought back to these noble structures."

Ed Sharpe - Photo by Bette Sharpe
"It is an honor to receive a the highly respected Platinum AVA Award for work in publicizing events that take place in the city of Glendale," said Ed Sharpe, Director for CouryGraph Productions and its subsidiaries. "This national award highlights the high standards of excellence we wish to achieve. In addition, it is our wish to provide our viewers with information they can trust and enjoy."
Sharpe elaborated "Quinn's and Zomok's narration brought life and depth to the production" he continued" Having just a reporter on camera at a scene does not cut it.... you have to have participation with other people that are involved in the story and allow them time to sincerely address the audence."
Sharpe said "Also to be thanked is Bette Sharpe who assisted in the videoing and did many of the production stills and some stills that were inserted into the footage" He continued" may times it is really handy having another set of hands or another set of eyes to run a second camera."
The international Ava Awards are for creative professionals and organizations involved in the concept, writing and design of traditional and emerging .film, analog and digital productions viewed in a wide variety of mediums- from movie screens to televisions to computer screens and mobile devices. The Platinum is the highest level achievable. The Ava awards are sponsored by the Association of Marketing and Communication Professionals.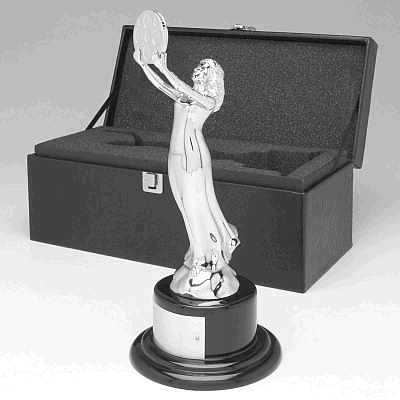 Photo Courtesy AVA Awards
www.smecc.org/media/Historic-Home-Tour-3-256kbps.wmv
Watch The Video! Click The Link Above!
3MBPS - WMV File - Large - Please Right Click and "SAVE AS"

Bud and Marci's House - Frame pull from video Tim Quinn - Photo by Ed Sharpe
Frame Pull of Bud and Marci's Kitchen Photo by Ed Sharpe Frogs From House #2

Ed Sharpe and Tom Quinn
Photo by Bette Sharpe
===================================================================